A Brown New World, It's All Marginal, and The Blahs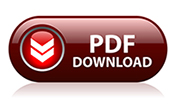 Finally, we close with brief comments on A Brown New World, Its All Marginal, and The Blahs.  First, China continues to add massive amounts of coal fired capacity for electric generation.  This capacity will swamp more than 100% of all the coal capacity being closed elsewhere in the world.  Despite the push for tighter environmental regulation and the actions around the world to limit CO2 emissions, it is A Brown New World.  Second, US Shale Production growth appears to be slowing.  After drilling the most prolific locations over the past decade, which drove US production to over 12 million barrels a day, the productivity of wells may have peaked in a number of geographic areas.  This is leading to slower US production growth.  For the oil and gas companies, It's All Marginal.  And third, Bank loan growth for Commercial & Industrial Loans collapsed over the past year, dropping from 8% year over year growth in January to less than 1% in December.  For the US Banks lending to corporations, we see them Feeling the Blahs.
Confidential – Do not copy or distribute.  The information herein is being provided in confidence and may not be reproduced or further disseminated without Green Drake Advisors, LLC's express written permission.  This document is for informational purposes only and does not constitute an offer to sell or solicitation of an offer to buy securities or investment services. The information presented above is presented in summary form and is therefore subject to numerous qualifications and further explanation.  More complete information regarding the investment products and services described herein may be found in the firm's Form ADV or by contacting Green Drake Advisors, LLC directly.  The information contained in this document is the most recent available to Green Drake Advisors, LLC.  However, all of the information herein is subject to change without notice.  ©2019 by Green Drake Advisors, LLC.  All Rights Reserved.  This document is the property of Green Drake Advisors, LLC and may not be disclosed, distributed, or reproduced without the express written permission of Green Drake Advisors, LLC.