No Carnival, A Little Rain Must Fall, and Space Pool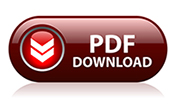 Finally, we close with brief comments on No Carnival, A Little Rain Must Fall, and Space Pool.  First, Carnival Corp., the largest provider of cruises, owning such brands as Holland America, Princess Cruises, and Cunard, forecast much less than expected earnings ahead as costs and currency outran their ability to raise cruise prices.  For Carnival Corp., there is No Carnival ahead.  Second, the winter of 2019 turned into the wettest winter in over a decade. According to data from NOAA, the 2018 – 2019 Winter Rainfall was 68% above average.  This precipitation has led to significant flooding, held up investment, and impacted farmers crop plantings.  For those impacted, this was much more than A Little Rain Must Fall. And Third, NASA has partnered with SpaceX to deflect an asteroid.  Under NASA's DART Program (Double Asteroid Redirection Test), SpaceX's Falcon 9 will crash into asteroid Didymos in late 2022 in an effort to redirect its course. For NASA, we see them playing a very sophisticated game of Space Pool in preparation for preventing a future catastrophe.
Confidential – Do not copy or distribute.  The information herein is being provided in confidence and may not be reproduced or further disseminated without Green Drake Advisors, LLC's express written permission.  This document is for informational purposes only and does not constitute an offer to sell or solicitation of an offer to buy securities or investment services. The information presented above is presented in summary form and is therefore subject to numerous qualifications and further explanation.  More complete information regarding the investment products and services described herein may be found in the firm's Form ADV or by contacting Green Drake Advisors, LLC directly.  The information contained in this document is the most recent available to Green Drake Advisors, LLC.  However, all of the information herein is subject to change without notice.  ©2019 by Green Drake Advisors, LLC.  All Rights Reserved.  This document is the property of Green Drake Advisors, LLC and may not be disclosed, distributed, or reproduced without the express written permission of Green Drake Advisors, LLC.