Those Golden Years, No Place Like Home, and Iron Man To The Rescue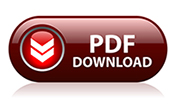 Finally, we close with brief comments on Those Golden Years, The Portable Home, and Iron Man To The Rescue.  First, the Baby Boomers continue to age into retirement. From only 48 million people in the US 65 years or older in 2015, this number is expected to increase 52% by 2030 and reach 73 million people.  For businesses catering to the elderly, it will be Those Golden Years.  Second, despite the pullback in Home Sales in the US, Manufactured Home Sales continue to grow.  That is due to their relatively modest price point at just half of a single family home.  In 2018, it is estimated the industry shipped over 100,000 units for the first time in over a decade, making up over 15% of the estimated New Homes Sold in 2018. For manufactured home companies, there is No Place Like Home.  And, in the realm of science fiction visits the real world, Gravity Industries of the UK appears to have developed a powered armor suit.  This suit allows the user to fly through the air in controlled flight using a heads up display.  Given this development, it soon will be Iron Man To The Rescue.
Confidential – Do not copy or distribute.  The information herein is being provided in confidence and may not be reproduced or further disseminated without Green Drake Advisors, LLC's express written permission.  This document is for informational purposes only and does not constitute an offer to sell or solicitation of an offer to buy securities or investment services. The information presented above is presented in summary form and is therefore subject to numerous qualifications and further explanation.  More complete information regarding the investment products and services described herein may be found in the firm's Form ADV or by contacting Green Drake Advisors, LLC directly.  The information contained in this document is the most recent available to Green Drake Advisors, LLC.  However, all of the information herein is subject to change without notice.  ©2019 by Green Drake Advisors, LLC.  All Rights Reserved.  This document is the property of Green Drake Advisors, LLC and may not be disclosed, distributed, or reproduced without the express written permission of Green Drake Advisors, LLC.