Manyana, Support Your Battlebot, Pending Pending Pending, and The Nano World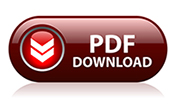 Finally, we close with brief comments on Manyana, Support Your Battlebot, Pending Pending Pending, and The Nano World. First, despite revisions to the law, Mexican oil production continues to fall.  Production in 2018 is expected to drop another 150,000 barrels per day, after falling every year for the last five years.  Despite promises to turn things around, we see Manyana dominating for the foreseeable future.  Second, 3D Additive Manufacturing continues to advance.  Desktop Metal developed a potentially revolutionary 3D Metal Printing Machine that can lower costs dramatically.  For example, the company's machine can lower the cost of creating a Backstop for a Battlebot from over $600 using conventional machining to less than $60, a ten-fold reduction.  With this type of breakthrough, we say Support Your Battlebot.  Third, Pending Home Sales fell year-over-year in August for the 8thmonth in a row.  As we warned in early 2017, a slowdown in Housing stood ahead.  With interest rates continuing to act as a drag on the sector, we see Housing saying: Pending Pending Pending.  And Fourth, research at UNSW's School of Chemical Engineering in Australia discovered an inexpensive way to make filters that can filter heavy metals out of water.  This is critical for large areas in Asia and Africa with contaminated water that is estimated to impact almost 800 million people.  Inexpensive filters could give them access to safe drinking water for the first time.  The scientists found that when aluminum is added to liquid gallium at room temperature it produces nano-sheets of aluminum oxide.  These aluminum oxide filters cost as little as $0.10 to produce compared to over $100 for standard filtration products.  Given the continuing nano-revolution in material science, we see The Nano World ahead.
Confidential – Do not copy or distribute.  The information herein is being provided in confidence and may not be reproduced or further disseminated without Green Drake Advisors, LLC's express written permission.  This document is for informational purposes only and does not constitute an offer to sell or solicitation of an offer to buy securities or investment services. The information presented above is presented in summary form and is therefore subject to numerous qualifications and further explanation.  More complete information regarding the investment products and services described herein may be found in the firm's Form ADV or by contacting Green Drake Advisors, LLC directly.  The information contained in this document is the most recent available to Green Drake Advisors, LLC.  However, all of the information herein is subject to change without notice.  ©2018 by Green Drake Advisors, LLC.  All Rights Reserved.  This document is the property of Green Drake Advisors, LLC and may not be disclosed, distributed, or reproduced without the express written permission of Green Drake Advisors, LLC.